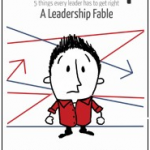 Welcome to Day 2 of The Eric Trap Media Tour! I am excited to share my thoughts regarding this new book by Jim Wideman, Sam Luce, and Kenny Conley. The official release date is April 25 at The Orange Conference in Atlanta. Or you can click and order your advanced copy from Amazon OR keep reading to find out how you can be included in a drawing to get a free copy!
How many times have you been asked if you have read a certain book or what book or books are you currently reading or what's the next book you plan on diving into? Leaders are readers, right?!?!? But do you have time? You have days packed with meetings, flocks to pastor, supplies to order, tweets to tweet, and Sunday is coming! It gets busy!!! So, I have come up with a few questions to help you decide if The Eric Trap is for you!
OK, you are serious about addressing some difficult aspects of ministry and are ready to commit to being the kind of leader God has called you to be, right? Great! So ask yourself…
1. Am I a one-man/woman team?
Maybe you have fallen into the trap of thinking you can get the job done faster and better if you just do it yourself. Isolation in ministry can cripple your growth as a leader as well as your ministry. It's easy to begin to believe the lie that we are in ministry alone. It is even easier and more dangerous to believe no one can possibly know what it is like for us. If you think you can do your job alone or you feel alone in ministry, this book is for you.
2. What leader am I following?
This is not a question we stop and ask ourselves very often. We go about the business of our particular tasks and sometimes lose sight of the mission and vision set before us by the leadership authority in our ministry lives—our lead pastors. We can slip into believing our ministry is our own and our lead pastor's vision becomes very hard to see within the walls of our ministries. If you think your ministry maybe looking like it is all about your vision, this book is for you.
3. Is your ministry filled with parents that lead or parents that fill holes in schedules?
Giving parents roles that require them to be responsible for chunks of ministry programming can be scary. Too often, we think our role is to lead and let parents follow. When we give parents a chance to lead in our ministry areas, they fine tune their skills as spiritual leaders of their families. Are parents leading and serving in ways God has equipped them to lead and serve? We say we want to partner with parents but is that reflected in our ministry models? If you don't have key parents in key leadership roles in your ministry, well…..
4. What measuring tools do I have in place to mark my success in ministry?
The Eric Trap deals with several common themes that can cause ministry leaders to lose focus of what matters most. As pastors, we are pulled in many directions sometimes overwhelmed with measuring success. If you find yourself only measuring success by weekly attendance, over-booked calendars, numbers of baptisms, financially giving, this book is for you.
5. How am I doing (how is my staff doing) as far as personal and professional priorities are concerned?
Honestly, this is a tough point made in the book. In reading through the chapters, I was forced to reflect back on how I was fairing in some of the areas. In several illustrations, I could easily see myself as Eric. This introspective look was no fun, quiet frankly. But it is necessary and critical if a healthy balance of personal life and ministry life is to be maintained. If you are feeling like you are being pulled in all different directions, this book is for you.
So, if you answered yes, then of course read the book! The Eric Trap is filled with narrative descriptions and scenario illustrations written by a team of folks who know their stuff! Contributing authors Kristin Englund, Sherrri Epperson, Craig Gyergyo, Deana Hayes, and Matt McDaniel are sharp and know what they are talking about. They give the reader tools and strategies to lead well. The five key points a leader must get right are clearly communicated. This book will allow you and your staff to dip deeper causing you all to become better leaders. If you decide to do a staff book study or a personal one-they have even included discussion questions at the conclusion of each chapter. The book is an easy read but the discussion points will cause you and/or your staff to think critically about personal and professional issues.
Who is Eric Newman? He honestly is probably a little bit of all of us. You will want to grab a copy of this book or two or three and share with friends-it is that good! This book is an invitation to dig deep and fine tune your leadership skills. Don't miss the opportunity!
You can win an advanced copy right here! Comment below about why you are excited about this book and you will be entered to win!
"Other things may change us, but we start and end with the family." — Anthony Brandt