Dear Coach Brown,
I was sitting in the stands this past Saturday.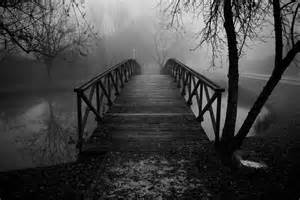 Did you see me? Probably not.
I was the one cheering like you could hear me.  I was sure we were going to win.   I wanted to win just like all the other people sitting in that stadium with me.   I guess you heard that not everyone was cheering like me.  Some even booed during  a promotion you did for Dr. Pepper.  I sat there and noticed all the little Longhorns around me…their spoons in their burnt orange ice cream cups balancing their bags of candy on their laps hearing the names their mommas and daddies were calling you and the boys .
We were losing on the field -it was bad…but  how were your boys when they could hear us cheering against them?
My heart broke.
You see Sir, I am loyal.  There have been times when that has cost me a great deal.  My thick skin was not always able to  withstand the harsh jabs that can come with fierce loyalty.  But I have learned that it is better to be all in for the things I care most about-my family-my friends-my tribe-my team.  And once I started flexing those loyalty muscles -I chose to let that shape my legacy. That's right, I want loyalty to shape the legacy I leave.
How many times this week has your legacy been called into question?
I wonder how many others have thought of theirs?
You see, I want my kids to know  that I never give up very easily-not on a losing season-on any person-on any team-on any thing.  I want them to know that nothing about me is fair-weathered.  I hope that some day they too will white knuckle their way through rough patches.  You know all too well the hard times young people face. And when they look back on the times I did throw in the towel, I hope they know it was because of the One voice I did hear.  This season, I hope they have learned that loyalty isn't always easy or popular. I hope they have learned in our family, we stick together no matter what-even when we miss the mark.  Most of all, I hope they learn that what we say about others and what we do for others, others we may never know-that's the only legacy worth pursuing.  And what have your learned of your legacy this week?  Was the noise too much?  May I respectfully remind you that  you too, are loyal.
Loyal to your family, friends, your tribe your team.
Loyal to the boys that you've coached into men.
Loyal to the teams you have coached into champions.
Loyal to the men you have coached into fathers.
Loyal to the families those fathers will lead.
Why should winning ever compare? Why should losing matter?
Let these words be a reminder to you-to us all (you heard them not long ago) of the things in this world that must always matter most.
An old man, traveling a lone highway,
Came at the evening, cold and gray,
To a chasm deep and wide.
The old man crossed in the twilight dim,
For the sullen stream held no fears for him,
But he turned when he reached the other side,
And built a bridge to span the tide.
"Old man," cried a fellow pilgrim near,
"You are wasting your strength with building here,
Your journey will end with the ending day,
And you never again will pass this way.
You have crossed the chasm deep and wide,
Why build you a bridge at eventide?"
And the builder raised his old gray head:
"Good friend, on the path I have come," he said,
"There followeth after me today
A youth whose feet will pass this way.
This stream, which has been as naught to me,
To that fair-haired boy may a pitfall be;
He, too, must cross in the twilight dim — Good friend, I am building this bridge for him."
And so, I thank you for your legacy.  May it always be greater than your best season.  May it forever stand proudly in the reality of your worst.  And may you always be certain that your legacy is more than a scoreboard, because you…
You are a builder and this world needs more bridges.
Yours most loyally,
Jenn Day
"Other things may change us, but we start and end with the family." — Anthony Brandt

Subscribe to Blog via Email